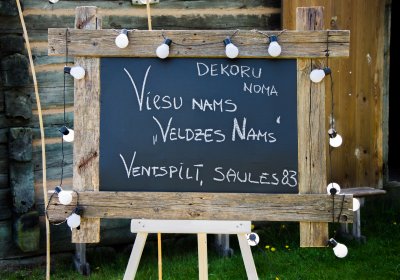 Easel and rustic chalkboard set 8.00 EUR, available as set or separately – easel 3.00 EUR, chalkboard 7.00 EUR.
If you want to rent easel and rustic chalkboard, please contact us!
By phone +371 29 26 24 31 or write us info@veldzesnams.lv
"Veldzes Nams" offers decor rental in Ventspils for your special day - wedding, birthday, party, corporate events and other activities.
We are located on Saules Street 83, Ventspils, LV-3601
We also supply to your desired location.