Veldzes Nams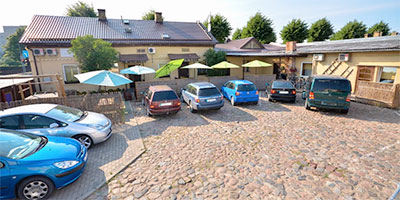 Hello Guest in our home page
Guest house "Veldzes Nams" is a great destination for You if You're looking for recreation place and comfortable place to stay.
Guest house is located in one of the most beautiful towns of Latvia – in Ventspils. Guest house is located just 5-minutes walk from the complex of active recreation and sports "Adventure Park" (Skiing hill "Lemberga hūte"), just 10-minutes walk from the Blue Flag Beach and only 10-minutes walk from the city center.
We offer excellent accommodation options, recreation in fireplace hall and entertainment in banquet hall, opportunity to relax in the sauna and to enjoy the charm of a real country bathhouse. We offer modern halls for parties, conferences, meetings and other events.
For your convenience and security there is a free parking in our backyard. In yard there is also a beautiful picnic area with grill and playground for children.