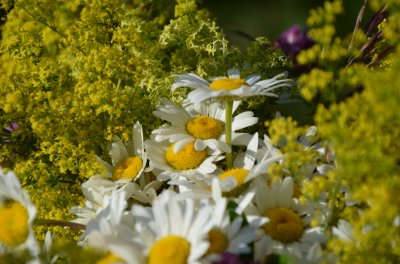 One of the most beautiful and popular traditon in Latvia is Summer Solstice celebrations of Ligo - songs, flowers, headwreaths and bonfires.
On Tuesday, June 21, at 6:00 p.m. there will be Summer Solstice celebration in Mill Square. Traditional Latvian songs, dancing and feasting.Ventspils folk groups "Rotaļnieks" and "Laipa", mixed choir "Kaiva", dance ensemble "Liedags", song ensemble "Ventiņ", folk group "Pūnika" from Pope and folk group "Sītava" from Puze.
On Thursday, June 23, at 8:00 p.m. everyone is invited to to a concert show "Mana sirds ir pūra lāde", but in continuation of the evening, at 10:00 p.m. to open-air ball. Music provided by Ģirts Alsters, "Upes Jenoti" and DJ Mario. Free admission to all events.